The Midas Card is a pass that's given the Entre when they agree to Masakaki's "contract". Once accepted, it allows Entres to enter the Financial District and participate in Deals. It can be used to communicate with Assets whenever they wish, use Flations and Directs during Deals and summon Itaneda's taxi at their command. Entres can also exchange money by facing their own cards at each other. When the card is lost or thrown away, it will automatically return to the Entre. And upon going bankrupt during a deal, the card shatters and the Entre who was in possession of that card is exiled from the Financial District.
There are 4 levels of the card which depends on the amount of money and the status the Entre had before getting involved with the Financial District. And with each level, different abilities are unlocked.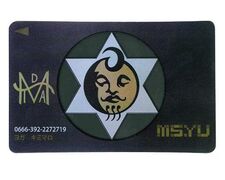 First Level Midas Card : Normal
Kimimaro Yoga is in possession of one.
Special Abilities : Summoning your Assets and trading money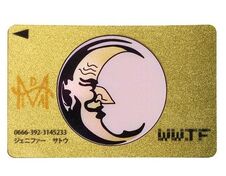 Second Level Midas Card : Gold
Jennifer Sato is in possession of one. Ebara Daisuke was in possession of one.
Special Abilities : TBA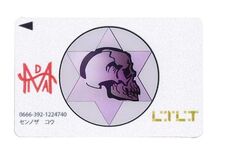 Third Level Midas Card : Platinum (White)
Sennoza Kou and Taketazaki are in possession of one.
Special Abilities : As below except with also being able to teleport others to your own private area.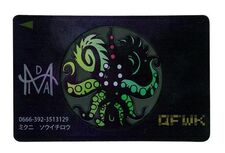 Fourth Level Midas Card : Darkness (Black)
Mikuni Souichirou and later Kimimaro Yoga are in possession of one.
Special Abilities : In exchange of a certain years of the economy's future, you can print an equal amount of Midas Money, printed directly at that same moment.
Ad blocker interference detected!
Wikia is a free-to-use site that makes money from advertising. We have a modified experience for viewers using ad blockers

Wikia is not accessible if you've made further modifications. Remove the custom ad blocker rule(s) and the page will load as expected.